Kids love to make their own toys!
Our kits help children to develop and trust their imagination, and learn valuable motor, craft and construction skills. Our eco-friendly craft kits are made from recycled plastic.
We're a family business based in the UK. The JUNKO system was designed by Pete Rope with his three kids. It all started when they were making a toy car from a juice carton and came up short when they got to making the wheels...
Made for Mums: JUNKO Zoomer! Kit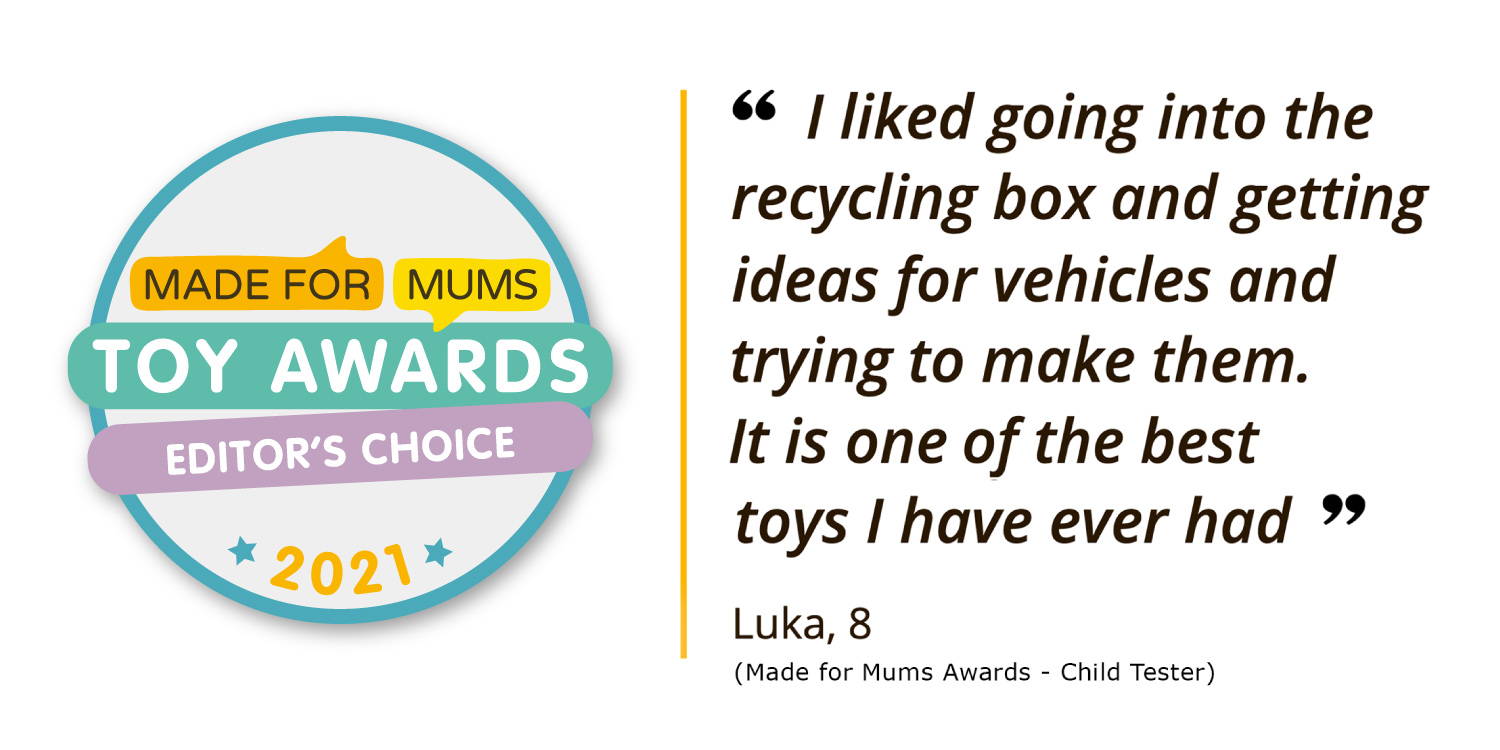 Made for Mums Editor's Choice Award 2022 'Best for Eco-Creativity' (toys are tested by 600 children and parents - only 10 receive an Editor's Choice Award)
Mumsnet: JUNKO Zoomer! Kit

Pros

- Good for the environment and teaches about upcycling
- Encourages creativity
- Neatly packaged in a cardboard tube
Cons
- Fitting all the parts back into the tube after use may take time